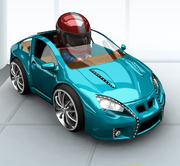 A flux is one of the 3 beginner
karts
in kartworld, you can choose it after the tutorial.
Cost:5000 coins
Road: 3187
Top speed:2751
Acceleration:4256
Handling:2553
Dirt: 3148
Top speed:2080
Acceleration:4256
Handling:3108
This kart is from one of the three karts you can choose at the start.
It is the 2nd most popular starter kart to choose.
Ad blocker interference detected!
Wikia is a free-to-use site that makes money from advertising. We have a modified experience for viewers using ad blockers

Wikia is not accessible if you've made further modifications. Remove the custom ad blocker rule(s) and the page will load as expected.